Introduction
Along the fairway, in the Tornio River Valley, you can find a very special kind of living in traditional Kukkolankoski and Kukkolaforssen. Two names, two countries and one destination.
Unique factor of the area is that it's located in the exact same spot in two different countries, Sweden and Finland, and it's divided by the rapid river, but still sharing the same distinctive way of old traditional living.
Kukkolankoski or Kukkolaforsen is located in a small village called Kukkola. There you can see some old red fishing sheds by the river bank. The shed was built in the 1700 century to store fishing gears and they are in use even today. Along with a saw mill, powerstation, blacksmith workshop, ice shed, and cattle shed.
Traditional rapid fishing is done with a long-handled hand net and it is a centuries-old form of fishing used in Kukkola Rapids to catch mainly whitefish but also salmon.
Krenkku, which is a wooden pier built on top of a rapids, is one of the main symbols of the area's cultural landscape. On top of them fishermen can catch fish far from the shore, even in the middle of a river.
Rapid fishing involves a lot of different tasks in addition to fishing itself. One of the most prominent tasks is in the spring the construction of krenkku's and demolition of them in the autumn.
Besides fishing you can also engage in a number of different activities in Kukkolankoski and Kukkolaforssen, for example you can go rafting with friends, book a sauna, rent a fat-bike and discover the area, and in winter you can rent a motor sled and ride around the area.
How to Get There:
By car:
To see Kukkola Rapids you can drive from HaparandaTornio city center onto Swedish road 99 or European Route E8 to get there. It takes only 15 mins by car.
Public transport:
There are buses operating between Haparanda – Övertorneå and Kemi – Kolari. Check schedules on Länstrafik Norrbotten or Matkahuolto before your visit.
Bicycle:
You'd like to visit by two wheels? You are able to bike through a bike lane beside route E8 in Finnish side. Unfortunately there are no bike lanes on the Swedish side, so you have to cycle on the edge of the main road. However, the view on both sides is amazing, especially in autumn when you are surrounded by beautiful colorful trees and beige meadows. Wear a helmet and enjoy the view along the Torne River!!
Taxi:
Haparanda Taxi +46922-10500
Meri-Lapin Taksit +358200 68000
Restaurant and cafe
In Kukkolankoski you can find one cafe that is open around the year, called Kukkolan Koski – Catering and it's located in finnish side by the road Koskitie 4, Tornio.
Another cafe-restaurant that you can find in finnish side is Myllynpirtti, which is open only in summer. You can find it in the beginning of the rapids at Koskitie 74, Tornio.
The restaurant at Kukkolaforsen Turist & Konferens is only open for pre-booked groups during Autumn. However it's an ideal place for conferences or parties by the river. Located at Kukkolaforsen 184, Haparanda.
The are couple other pre-booking restaurant options in finnish side as well called Siikakartano and Pohjolan pirtti at Koskitie 130, Tornio.
Accommodation
Here you can choose to stay at modern hotel rooms or perhaps you prefer renting a traditional cottage near the river? Hotel-, cottage- and camping accommodation you can find in Kukkolaforsen Turist & Konferens at Kukkola, Sweden. You can find holiday apartments on finnish side at Vierastalot – accommodation. Autumn is still enjoyable to travel with your campervan around and why not call Kukkola home for a couple of days?
Fishing Museum
Since fishing has played a huge part of the history in the Torne River Valley. We suggest you pay a visit to the Tornedalen Fishing Museum which is situated at the end of the village. Get to know how local villagers invented this unique method – fishing with a net from a classic wooden pier in the middle of the river. Can you imagine the pier built purely of wood without using any steel nails?
In the museum, they exhibit 12 different types of fish by underwater videos and visitors can even hear the sound of what fish make. In the other room, the museum shows how fishing methods and equipment evolved over time in Torne Valley.
Activities
Fishing
No trip to Kukkola Rapids without catching your own fish by the traditional way. The season usually starts from June to Sep. Salmon travel from the Baltic Sea back to Torne River in the summer and whitefish come a little bit after. In early Autumn, you can still come and try the traditional way of fishing whitefish with a long dip net. The stream is strong, but the water is rather shallow at Kukkola. Plus whitefish usually rest at the bottom of the river bed. You can either fish on the wooden jetty or on a small boat next to the jetty.This is how local fishermen have been doing it for hundreds of years. Contact Kukkolaforsen Turist & Konferens.
Fat-biking
You can rent eFat-bikes from Nordic Safaris and get to enjoy the beautiful area of Kukkola. Driving through the area the landscape varies beautifully and you can see rapids passing by, idyllic meadows and enchanting forests. Fat-biking is a fun and energetic activity that you can do around the year, thanks to the thick tires. Driving around woods you can also find a Goathi, which is a traditional Laplander's hut. There you are able to warm up by the fire and have some of your snacks.
Sauna
There's no need to mention more about how sauna benefits our health. Here is also the home of association Swedish Sauna Academy. Sauna at Kukkolaforsen Turist & Konferens is open all year round. Does an ice-cold beer after a hot bath sound appealing to you? Sauna with a great view is definitely worth a try. After all they say having a sauna four times a week keeps doctors away!!
Whitewater Rafting
Whitewater rafting is a very thrilling and fun activity in Kukkola. It is done by a rubber raft and the idea is to ride down the rapids with a tutor and you are instructed to participate in steering by paddling. You get to go two rounds and the first ride is called the basic track and it follows the Finnish- Swedish border which is also where the river runs deepest. The second run will be a more difficult action track. The program includes all necessary rafting equipment and you will receive extensive instructions for rafting. The season is usually May to the end of October, if weather permits. You can book the program from Nordic Safaris.
Kayaking
When you are by water, why not try kayaking as well! It's suitable for people of different ages and sizes. It is both a physical fitness hobby and it offers a moment of rest to your mind. The season of the activity is from May to the end of October. In the fall season you get to enjoy colorful trees on both sides of the river and the cool crisp northern breeze. And if you are lucky, you might get across migratory birds as well. The kayaks used in the program are comfortable, safe and very easy to control. The program includes all necessary equipment. You can book a kayak from Nordic Safaris.
Hiking 
From Kukkolaforsen Turist & Konferens heading south. You can easily find the fishing trail and follow the footpath along the Torne River. You will still see some local fishermen coming here to catch the tail end of the fishing season. On the north of Kukkola village. There's a measurement spot of Struve Geodetic Arc called Perävaara where you can go for a hike after visiting Kukkola Rapids. Struve Geodetic Arc is in fact one of the UNESCO World Heritage Sites today and the trail is around 5 km long. You can park your car at the entrance and just follow the geodesist Wilhelm von Struve's expedition.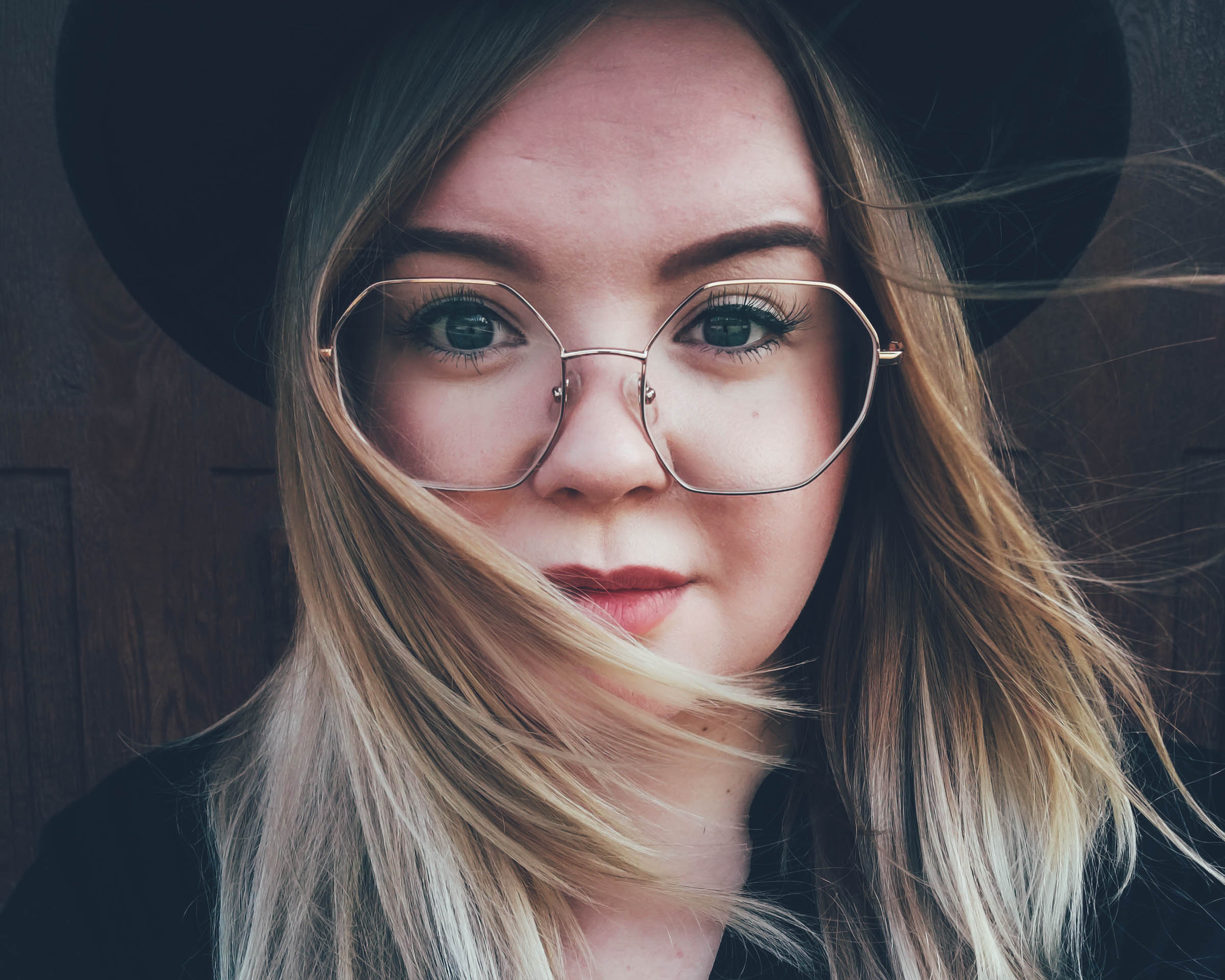 Mia
HaparandaTornio Ambassador
Mia is a designer, photographer and big time dreamer, who's born and raised in Tornio. Mia was a social media ambassador for HaparandaTornio in 2021-2022.