Karungi (in finnish side called Karunki) is a small area located almost like a mirror image on both sides of the Torne River both Finnish and Swedish sides. The distance from the border of HaparandaTornio to Karungi is about 25km on both sides.
In 1809 Peace of Hamina was made between Sweden and Russia, which ended the Finnish war, the new state border was ordered to run along the Torne River, when Karungi was divided. The part of Karungi on the Swedish side was annexed to Haparanda in 1967 and the part on the Finnish side in 1973.
In Karungi you will find a lot of wonderful things to do in the peace of a rural village. Here we name a few:
Wellness Ranch Huminalehto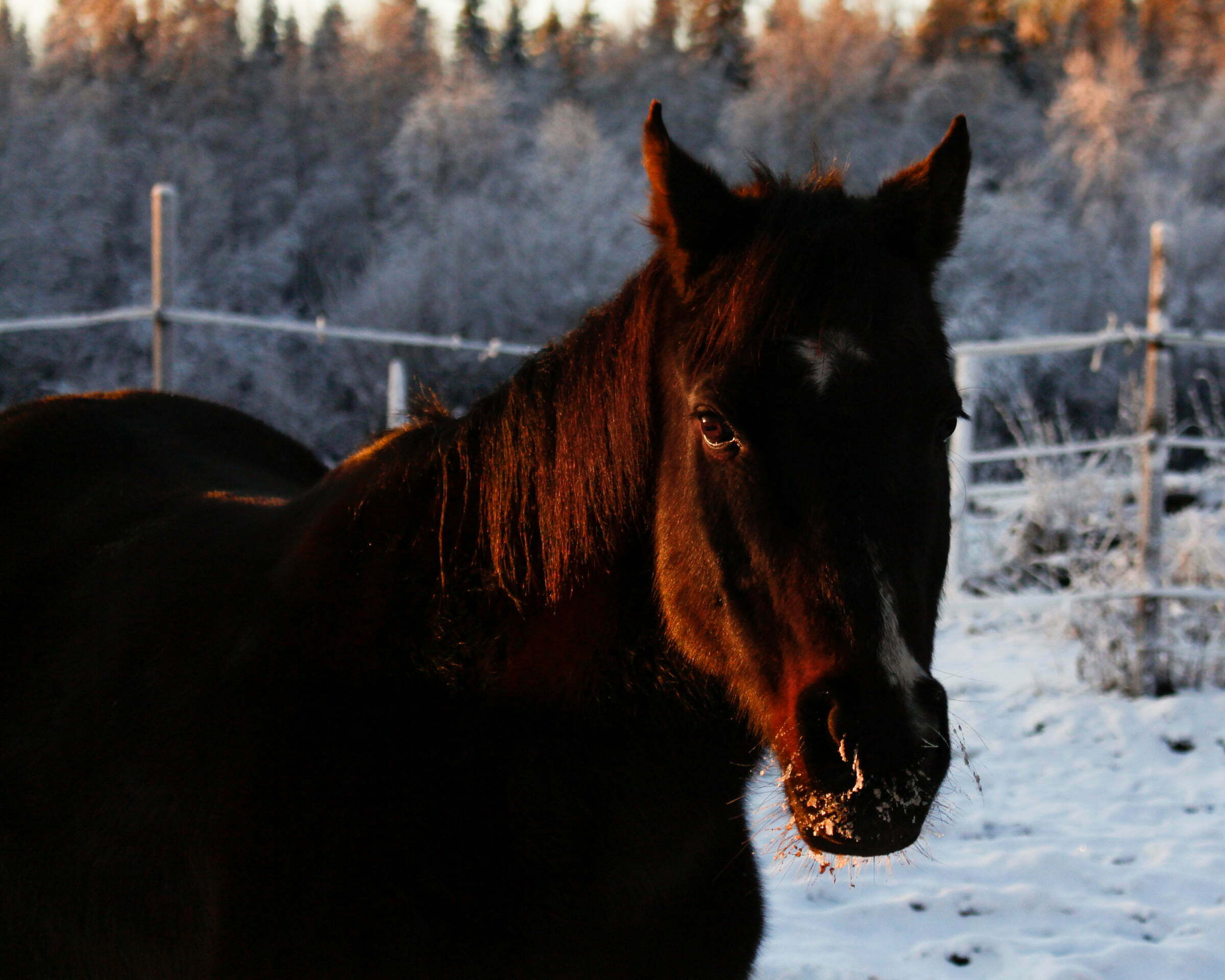 If you are looking for a place to calm down and enjoy the company of soothing animals, we recommend you to visit Wellness Ranch Huminalehto. It is located halfway between Tornio and Ylitornio, in the village of Karunki.
The Ranch offers different kinds of horseback riding lessons, wellness coaching, a rental space for events, so for example if you love horses, you have an opportunity to have birthdays on the farm as well!
In the riding lessons you get familiar with the rider's sitting position, as well as thoughts and attitudes. Cooperation between the rider and the horse is one of the most important things. Horses are benevolent and wise animals. In Huminalehto you are taught to understand and read horses, through which also horse skills and riding develop rapidly.
If you want something new and a small moment for yourself. If your dream is to find a new energy, find your own path and have peace of mind, then you should try Wellness Coaching at Huminalehto! Wellness Coaching helps you to become aware of, support and utilize your own strengths. It is a positive, self-directed and solution-oriented course. It improves self-awareness and confidence and increases motivation. The goal is to support experiences of success and enjoyment of them. True well-being comes from within peace of mind, peace of heart, peace of soul, joy and love.
Paperivalo Shop & Cafe
Along Route 21 to North, you can find a beautiful, white log house beside the main road. There you can find one of a kind Shop & Cafe Paperivalo. It is a store of elegant and timeless handmade paper greetings and decoration products in Karungi, Tornio.
The old log house has been beautifully renovated for store use and every detail has been carefully considered. In the shop, you can get to know the world of handmade paper and the magnificent Paperivalo- collection, which has been granted the right to use both the Avainlippu and Design from Finland brands. You are able to find the products on their website as well!
In connection with the shop, there is a cozy café serving fresh coffee made with a bean machine and always something self-baked. There you can also get unique, hand-made ice cream by Arctic Ice Cream Factory! They have many wonderful, exciting flavors such as spruce, cardamom and cloudberry.
Hulkoffgården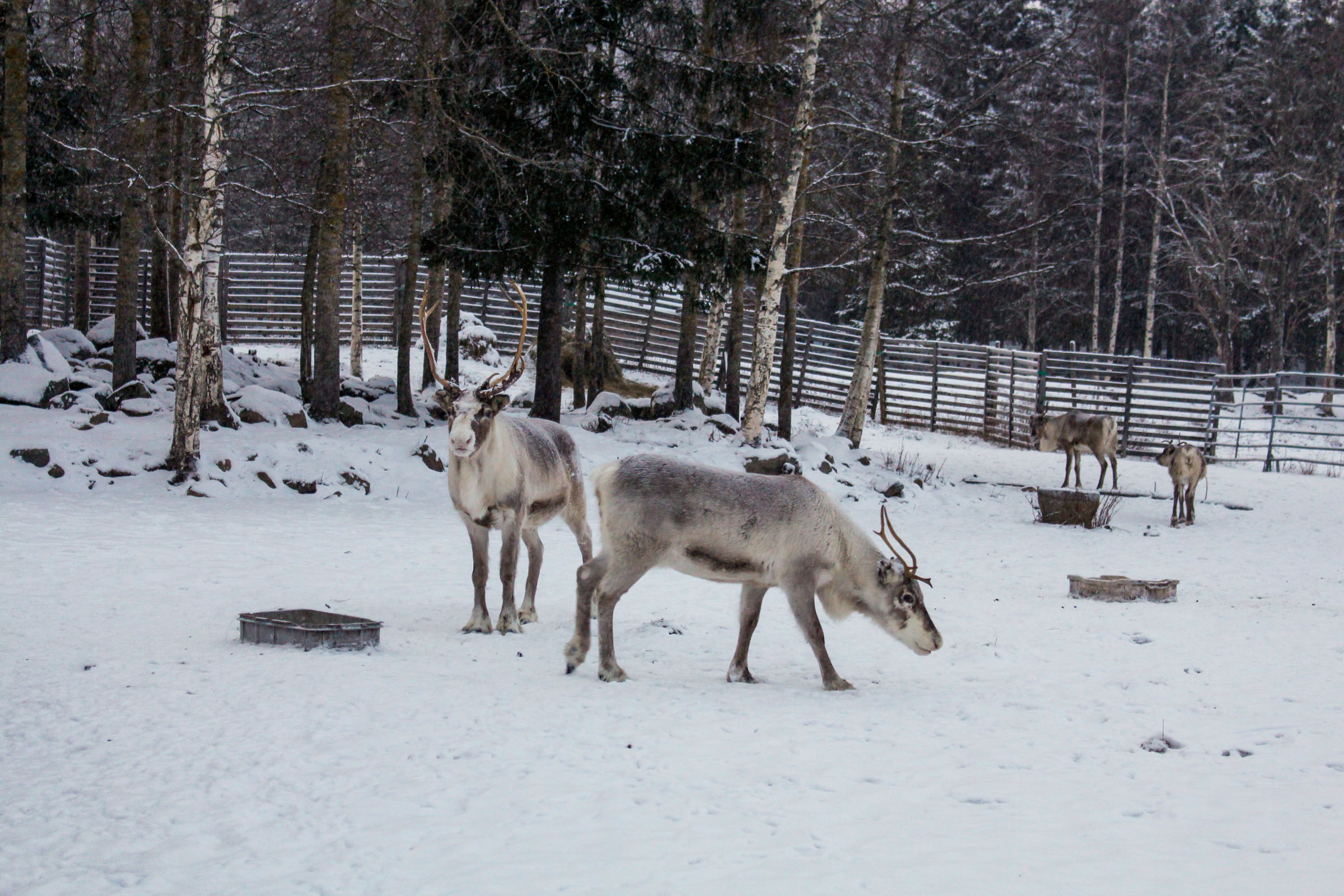 Hulkoffgården (eng. Hulkoff's farm) is located about 35 km from the HaparandaTornio border in Karungi, Haparanda. It's a family business, which is based on family ownership dating back to the 18th century.
Visit a restaurant recommended by White Guide, stay in a lovely family Lodge and shop at a fashion store called Butiken på Landet ( eng. the shop in the countryside). The owners are a heartwarming couple from Karungi who have been taking care of the old farm with care. When you enter the farm you are greeted by lovely dog Nessi, two guarding horses and a flock of cows and reindeers.
In Hulkoff's restaurant you eat well and with a clear conscience! Self-produced organic meat is praised by people all over the world, and the tasty domestic vegetables have amazed some of the biggest celebrity chefs!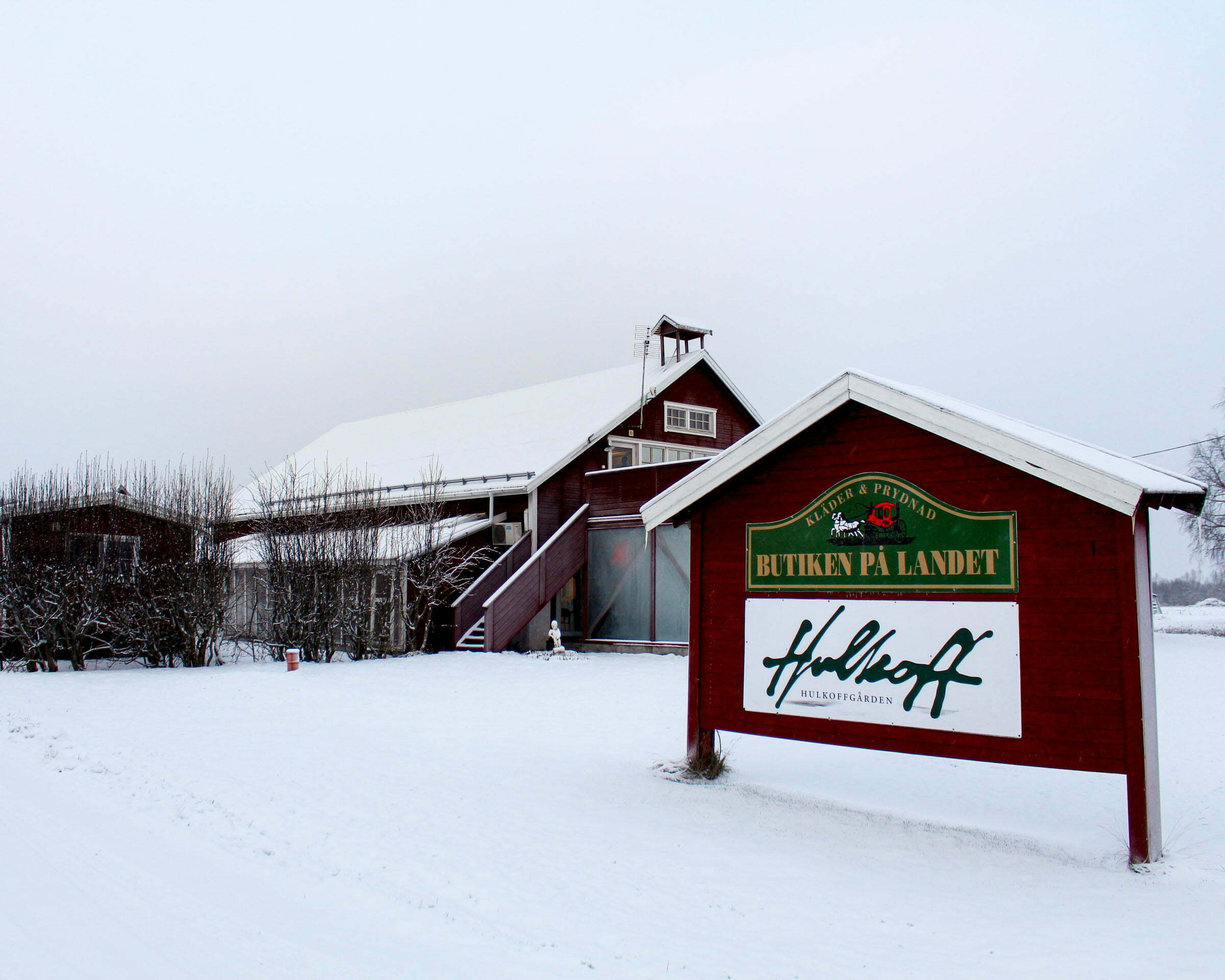 Hulkoff Lodge is the perfect accommodation for a larger group that needs a lot of space and many rooms, but still just as comfortable for smaller groups! In the lodge you can relax and just enjoy the view of Torne River and the forest just around you!
The fashion store includes high quality clothing from the fashion world 's most famous brands such as Armani Exchange, Barbour, Costner of Copenhagen, Joseph Ribkoff, Cambio ja Gardeur!
Farm Escape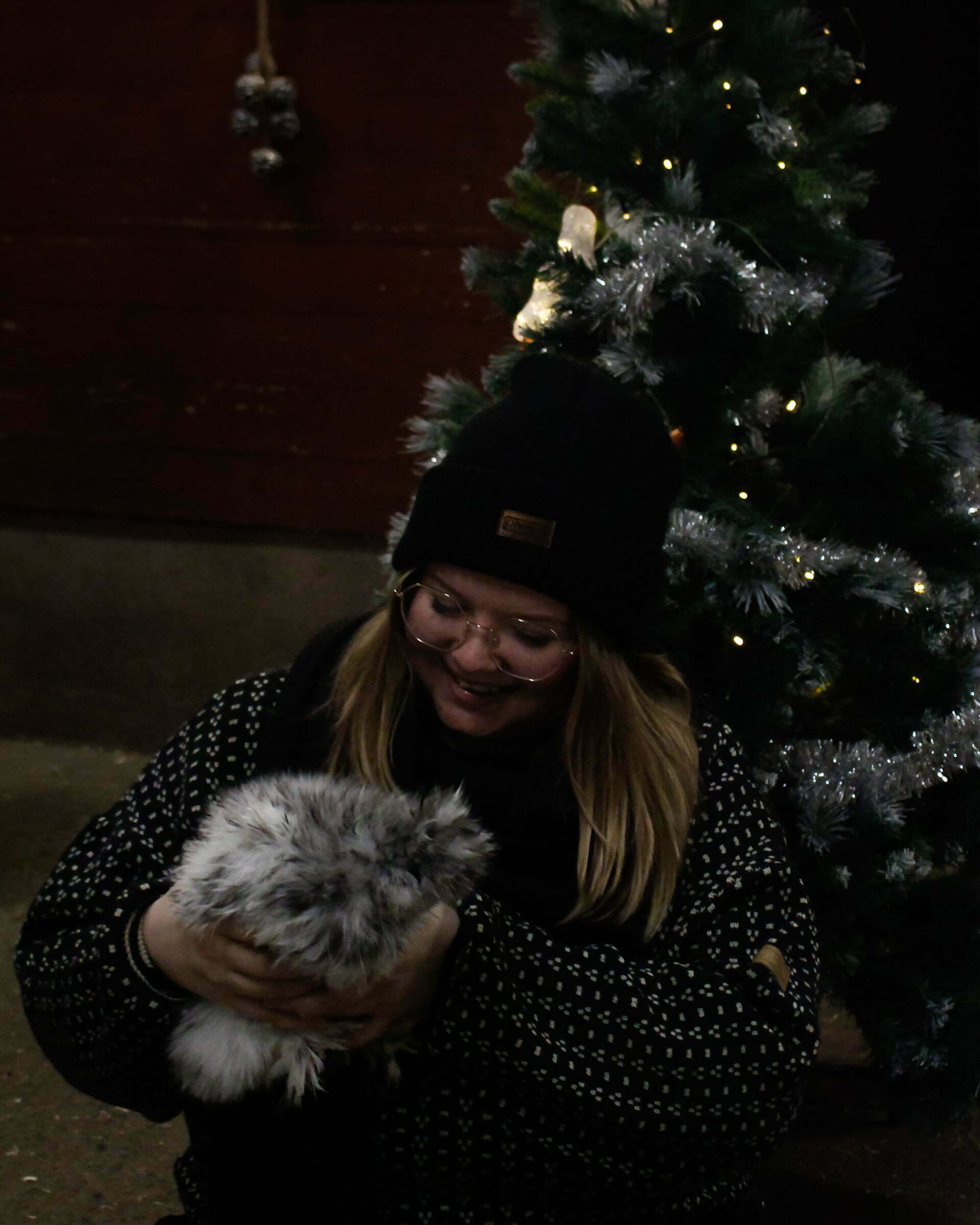 Are you looking for excitement? Escape to the country and experience an exciting Escape room in a beautiful country setting. Can your team solve the puzzles and escape in 60 minutes on the farm? The Farm Escape is located about 35 km from the HaparandaTornio border in Karunki, Tornio.
Farm Escape offers authentic country experiences and exciting mysteries in the countryside. Your team will be locked in an enclosed space and you will have 60 minutes to clear your way out of solving various puzzles. The team must work together to solve riddles, puzzles and mysteries. Escape room games are suitable for everyone and depending on the mystery, also for families with children. Games are fun and do not require any physical strength but only perceptual skills, creative thinking and teamwork!. The game organizer will monitor you with the help of the camera, and if you wish, you can ask for tips to help you solve the problems! (We asked plenty!)
During the game you release small animals, like rabbits and chickens from the stalls to hang around you during the game. Remember to look out their tiny paws. After the game, you are also able to pet and hold the animal according to the instructions of the game organizer.
The game is available in Finnish and in English! In some cases it is also possible to organize the game in Swedish, ask for more information from the game organizer. More information you can find on their website.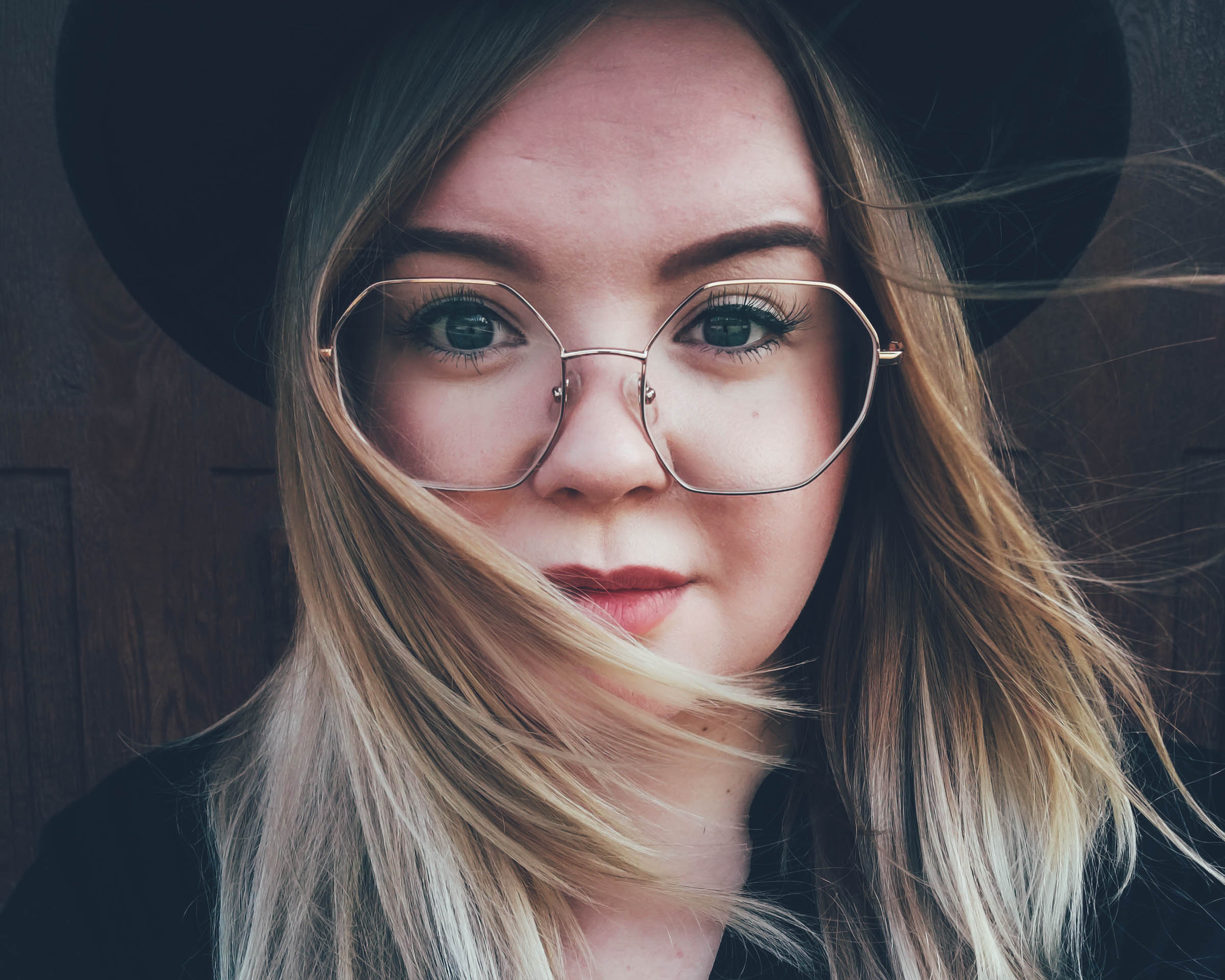 Mia
HaparandaTornio Ambassador
Mia is a designer, photographer and big time dreamer, who's born and raised in Tornio. Mia was a social media ambassador for HaparandaTornio in 2021-2022.