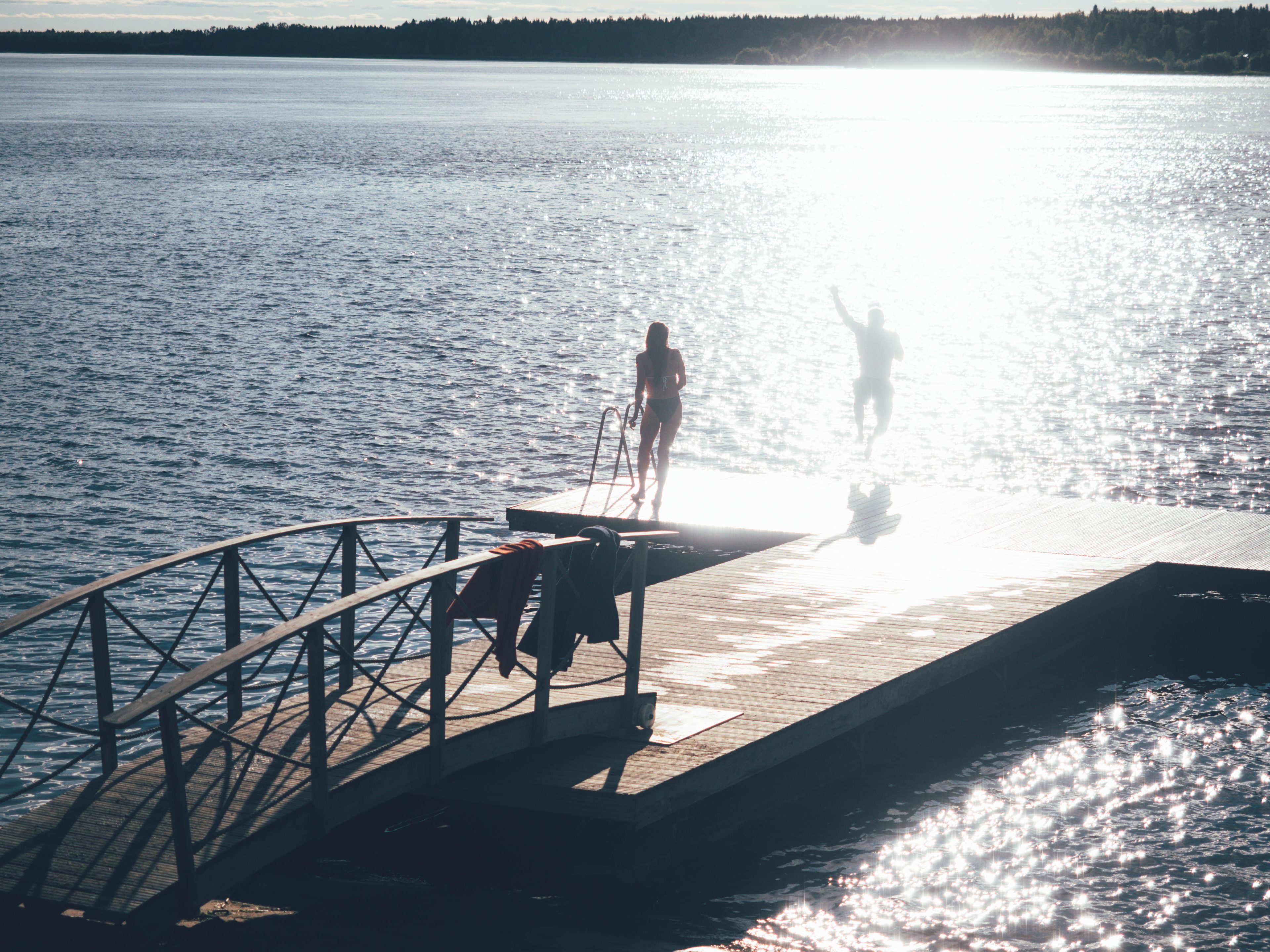 The Nordics and Lapland are mostly known for the winter adventures but the summer time is definitely worth experiencing. If you enjoy the nature, clean air and room to roam this is a place for you. Combine this with local culture and small city vibes with a twist of midnight sun and your holiday is set!
HaparandaTornio locates in Lapland in Finland and in Sweden. Here you experience the white night magic twice! Sun does not set at all. Long and slow days are spent along the riverside and in the archipelago. On a warm summer day, the beach is the place to be. When it is not too warm, it is time to explore the woods by hiking and biking, berry picking and just breathing.
DAY 1:
Start your summer vacation in a small fisherman´s village in Finland called Kukkola. It locates by the longest free flowing river in Europe – Torne river. Observe the traditional way of fishing by the river and go crazy with the traditional flavors. White fish cooked in a hut on the open fire is something worth travelling long distance for. Day continues with exiting activities. River rafting is a fun and thrilling activity in Kukkola rapids. This will get your adrenaline flowing for sure. As we are in Torne Valley, it time for sauna and hot tub and surely with a great river view. Late midsummer dinner is served in the lodge by the river. Summer is the time to eat fresh, so new potatoes, fish from the river, berries from forests are on the menu. Night is spent in the village in a home-feel cottage.
DAY 2:
After the breakfast it is time to cross the border to Sweden and you can do this while fishing. If you do not catch a fish in Finland, maybe you get better luck in Sweden, only couple of meters away! After fishing you will change the scenery and head to the place where the river meets the sea. In Toranda beach you will enjoy Finnish lunch in the sea view restaurant and optionally try some water sports. After a lovely day in the sun, it is time to get to the city and check into Mustaparta Hotel. Haparanda and Tornio are both small cities and therefore peaceful and safe to explore. Dinner is served in a thematic Mustaparta restaurant and there is time to scroll the city streets and do some shopping.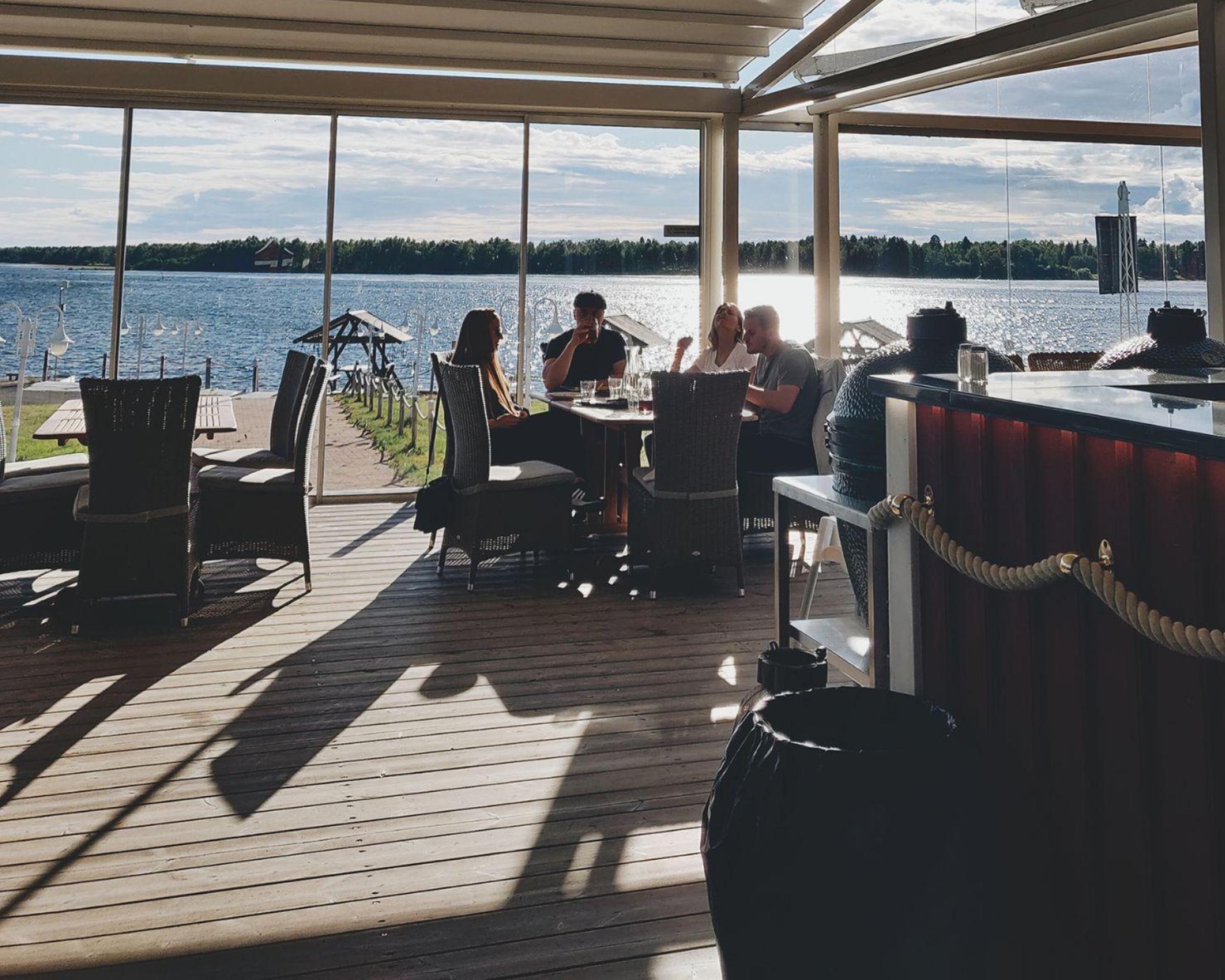 DAY 3:
After breakfast the archipelago awaits. Short car ride away you arrive to beautiful Seskarö island. Unique flora and fauna, sandy beaches and pine tree forests for you to enjoy and explore. What a change in scenery! Bike tour around the island takes you across the peaceful forests to a lunch in the famous Seskarö Wärdshus restaurant with fresh fish and delicious desserts. Time to enjoy the beach life with the locals, optional kayaking tour to join. Simple local dinner by the open fire is served before heading back to the city.
DAY 4:
Day in Arctic Archipelago, this time by boat. Sandskär Island is the biggest island in Haparanda Archipelago National Park and located 35 km out into the Bothnian Bay archipelago. The island was once used as a base for fishing Baltic herring and hunting seals. The remains of an old fishing village are still visible. You can also visit the old chapel that has been preserved. This island is a true gem and definitely remote and out of your ordinary life. This is where you set your mind free and charge your batteries. There are no services on the island so we will make the fire and cook on the open fire. Swim in the sweet sea water definitely makes the day. Back in the city dinner is served in Restaurant Olof, modern scandinavian restaurant in the heart of Tornio. Overnight in Mustaparta hotel.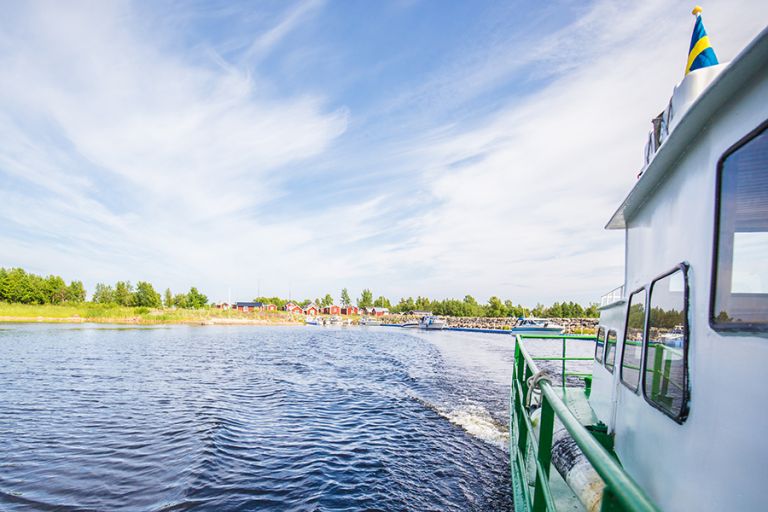 DAY 5:
Breakfast and check out. Possibilities to continue the adventure in Rovaniemi, Luleå, Kemi where airports also located. Train connection from Haparanda.
Package includes:
Overnights: 1 night in Kukkolankoski, 3 nights in Mustaparta Hotel
Food: 4 x Breakfast, 3 x lunch and dinner, 1 x light lunch and dinner. Snack and / or drink in outdoor activities
Activities: Traditional fishing observing, white fish grilling, river rafting, Sauna experience with hot tub in Kukkolankoski, fishing in Torne River, Seskarö tour with biking trip, Day trip with a boat to archipelago national park.
Optional: Water sports, kayaking
More vacation packages here