In HaparandaTornio you are able to shop in a very unique way. You can visit the world's northernmost Ikea, visit a shopping mall which is located between two countries and treat yourself with sweets from Europe's biggest candy store. But there are also shops that you don't find anywhere else in the world. Here we have listed our top list of local shops in HaparandaTornio!
Torniotar
Torniotar is Finnish design specialty shop in historical old building located in Tornio, close to most hotels and Rajalla På Gränsen shopping mall. It's mainly a home decor store, but they also sell carefully selected top-quality finnish design Marimekko clothing and accessories. You can feel the old buildings vibe when you walk in the store and it feels like time stops the most lovely way.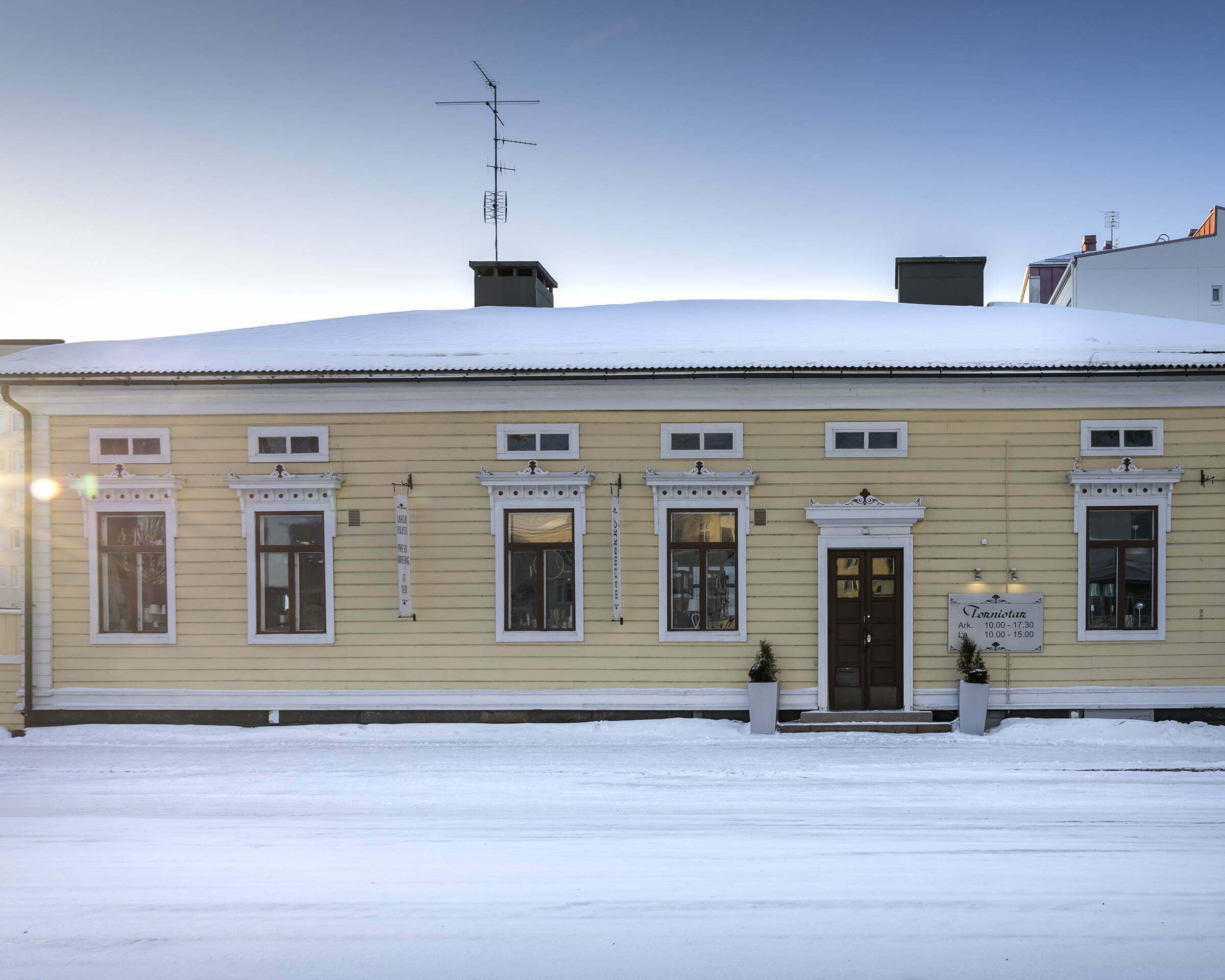 Lilla Designbutiken
Lilla Designbutiken is a lovely, northern style interior design stop located in central Haparanda. Their specialized retails are glass and porcelain home decors. In the store you can also find a nook full of locally produced goods, an area full of wooden toys for children and the Finnish design brand Marimekko's own special area. You can also find locally made jewelry and other Northern style accessories in the store!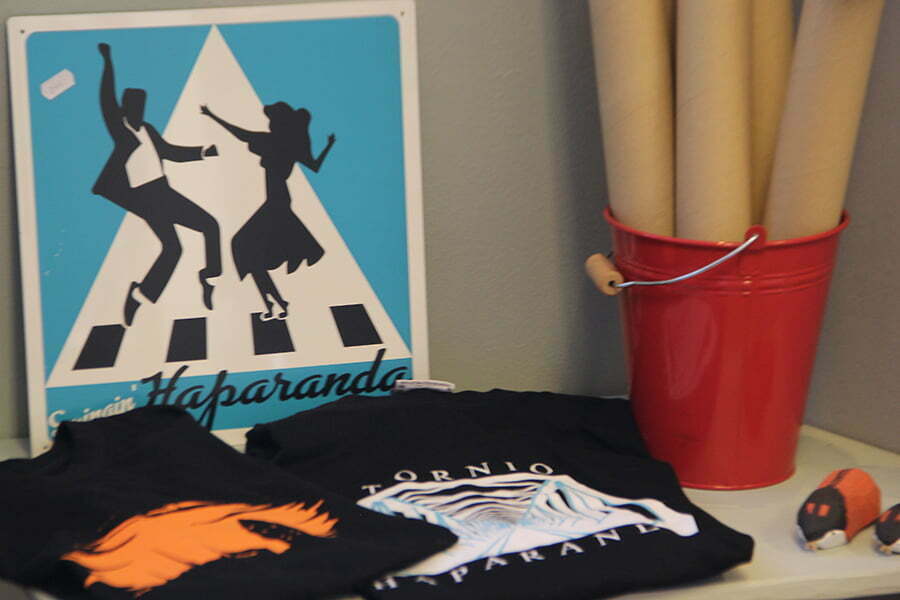 Tornedal & co
Address: Torggatan 46 A, 95331 Haparanda, Sweden
This unique interior design shop and café screams local local local! The store is full of products from local artisans, clothes from local designers, and foods from local organic brands. Here you can find lovely souvenirs to take back home. Back in the store you can find a cute, vintage style café and also an exhibition space where there are constantly new interesting art exhibitions to see.
La Perle
La Perle is a clothing store that holds top brands, first-class service and it breathes the power of the North! The whole store exudes a love for clothes and the story behind them. The store aims to find new ideas, collections and inspiration around the world and bring new kinds of experiences here in the north. Here you will find quality service surrounded by a relaxed and warm atmosphere. You can also book a Private shopping -evening for yourself or your party. The store is located in Rajalla På Gränsen shopping mall.
Anyone
Anyone is a women's clothing store and is located right in the heart of Tornio, next to the Rajalla På Gränsen shopping mall on the street called Länsiranta. One of the most important ideas of the store is that fashion belongs to everyone! Therefore, the products are available in a wide range of sizes for different bodies. Their slogan is "AnyOne Loves EveryBody" and this perfectly describes their idea of ​​fashion and product range. You can also make wonderful shopping moments on their website.
Anyone`s style? Show it to them with #anyoneloveseverybody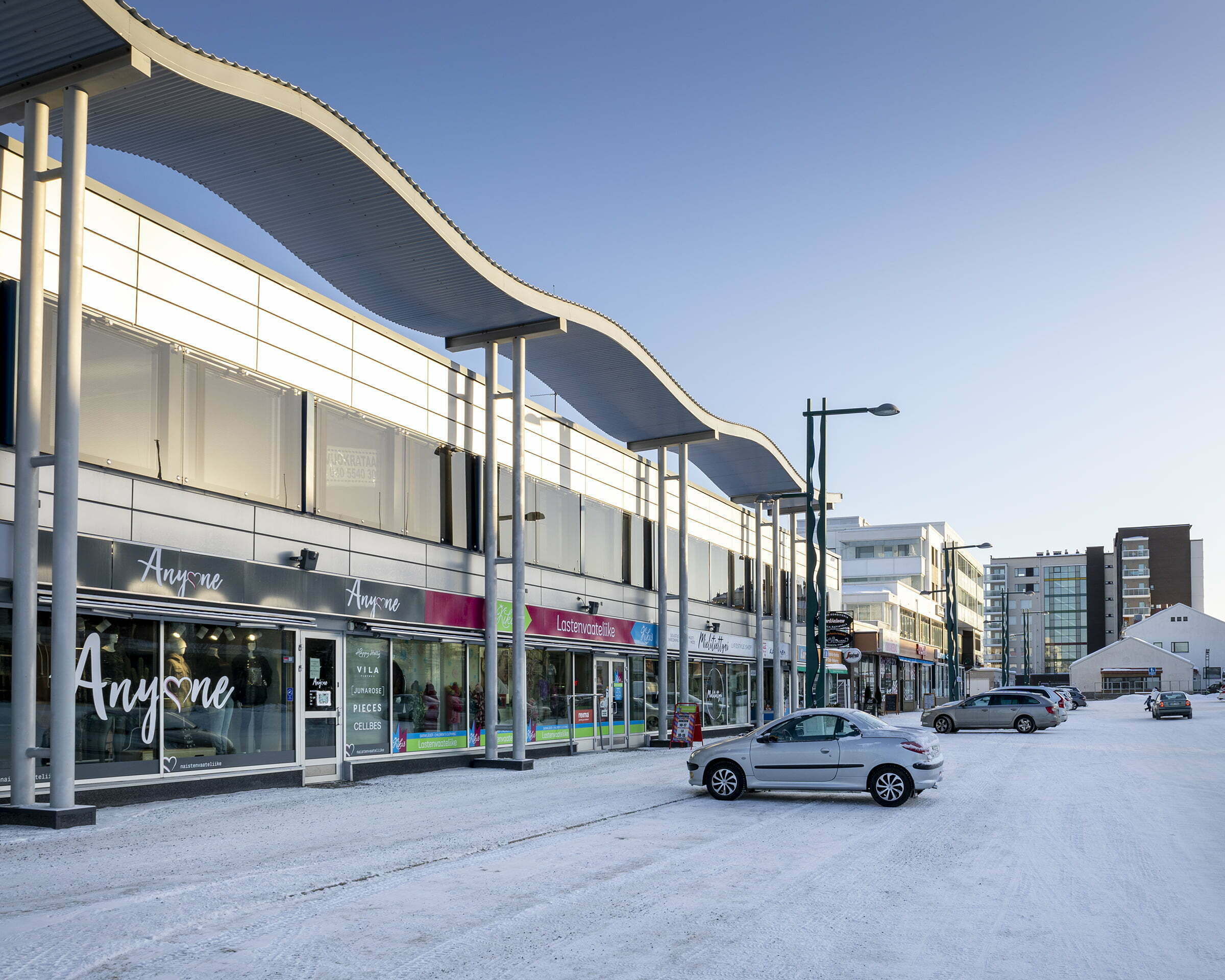 Mielitiettyni
At Länsiranta, Tornio, you will also find a wonderful lifestyle shop called Mielitiettyni. It means "my liking" and it really is just that! The stop offers you a wonderful selection of everything beautiful. You will find interior design, fashion, jewelry, natural cosmetics and carefully selected gift items. So in short, you will find everything wonderful just your liking!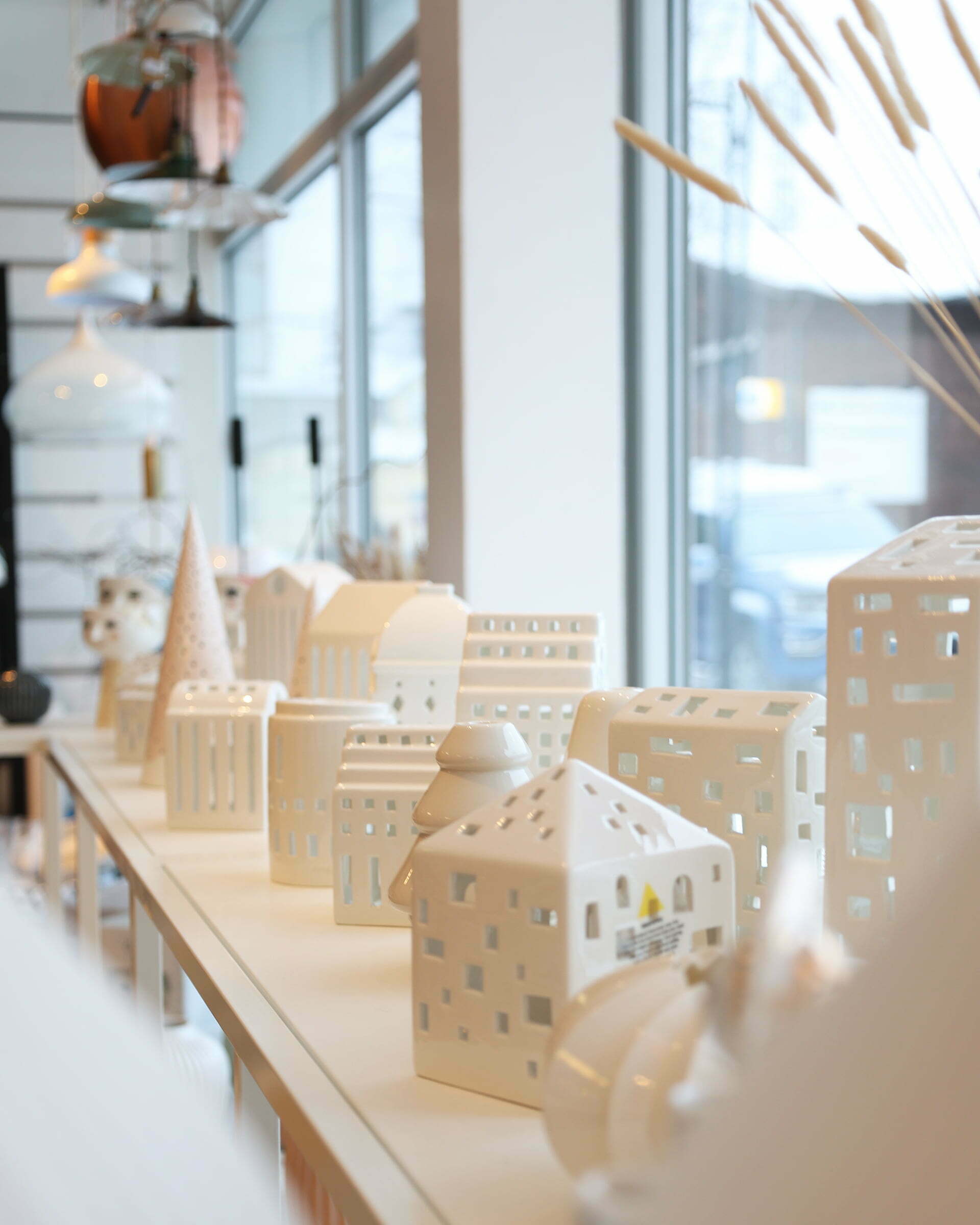 Kiki's lastenvaateliike
Kiki's lastenvaateliike (eng. Kiki's children's clothing store) is a cheerful clothing store for children of any age! The store has a wide selection of children's clothing, as well as a ball/ toy pool and a craft corner. The store is located right on the Finnish-Swedish border, on the opposite side of the Rajalla På Gränsen shopping mall.
Kukkakeidas
When you are looking for some beautiful flowers on your shopping trip, we recommend heading to the full-service flower shop Kukkakeidas (eng. flower oasis). The store is located right in the center of Tornio and you will find flowers for all the moments of your life in addition to the wonderful customer service! You can also order and send flowers through them to either yourself or a loved one.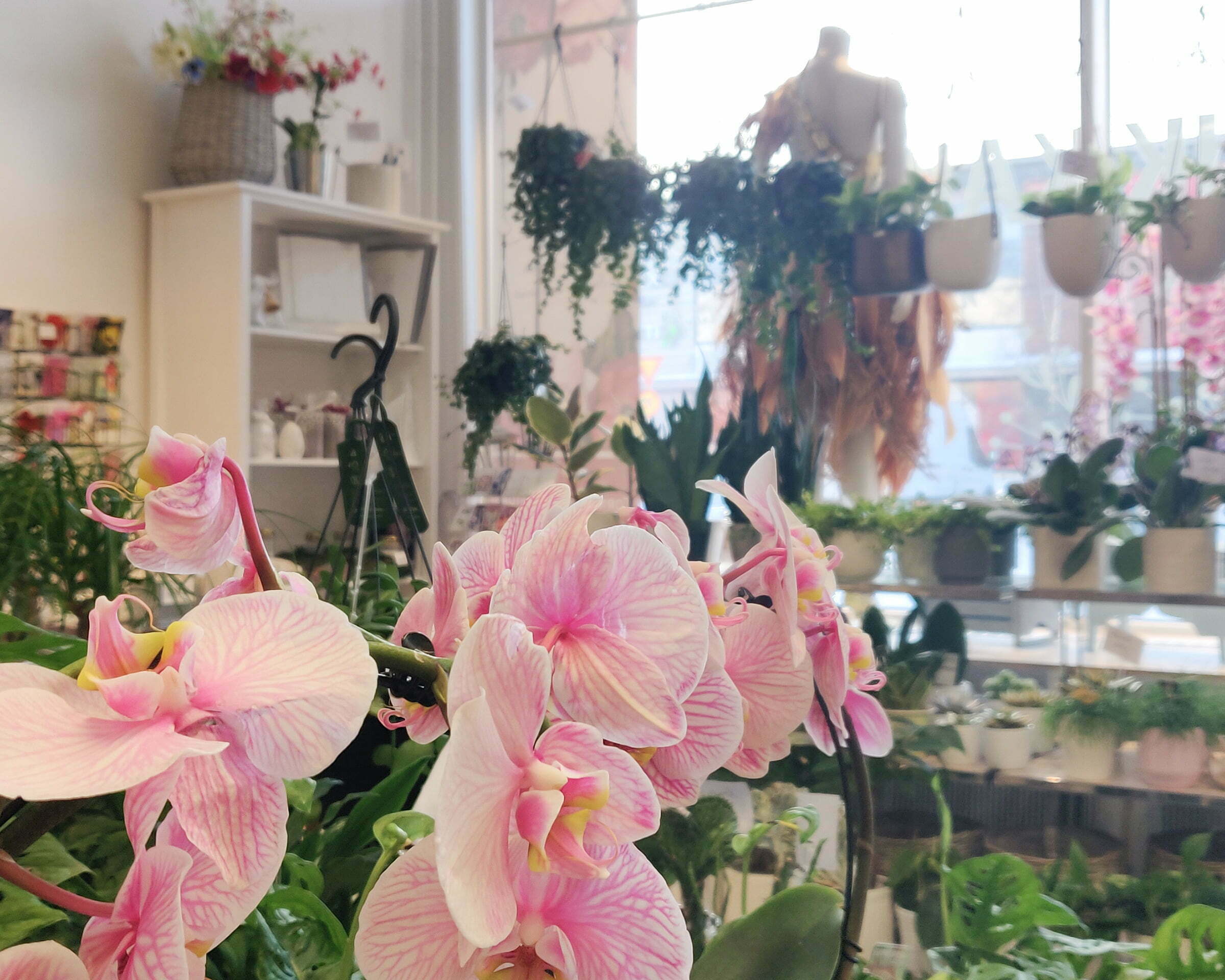 NorrBlomster
You can find another flower shop in the heart of Haparanda, which is truly one-of-a-kind called NorrBlomster. The flower shop is in this tiny yellow house in Storgatan, and you can recognize it by it's cute "flowers" sign above the door and in summer the front is filled with flowers. You are welcomed in with a smile and the scent of flowers will entice you furter inside. We recommend you to go all the way to the end of the store where there is a vintage style room decorated with flowers.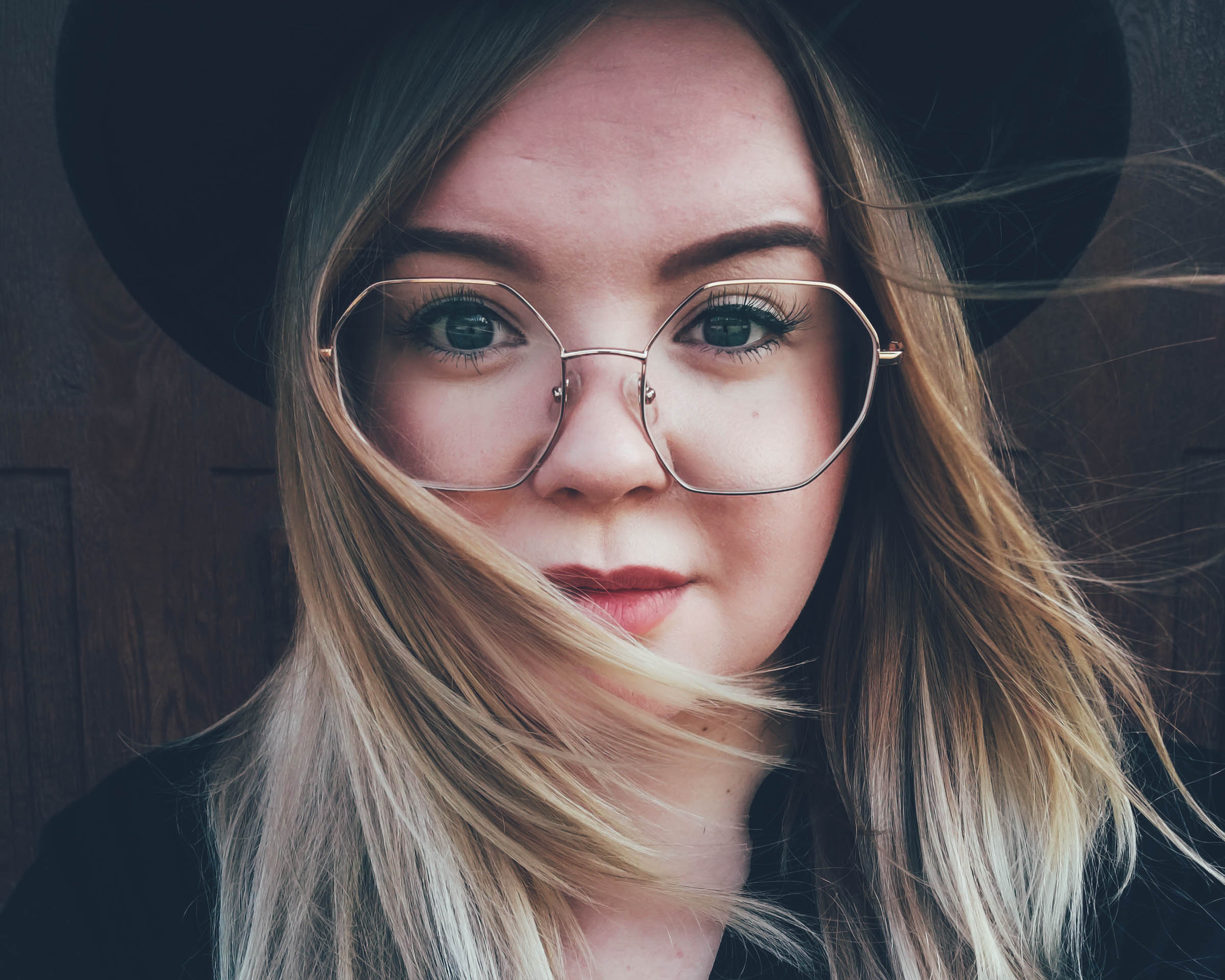 Mia
HaparandaTornio Ambassador
Mia is a designer, photographer and big time dreamer, who's born and raised in Tornio. Mia was a social media ambassador for HaparandaTornio in 2021-2022.