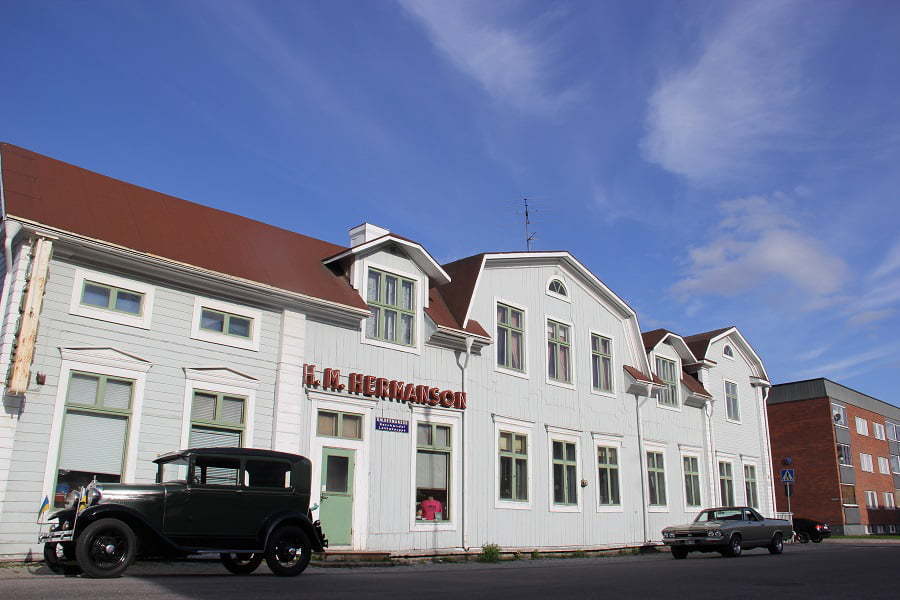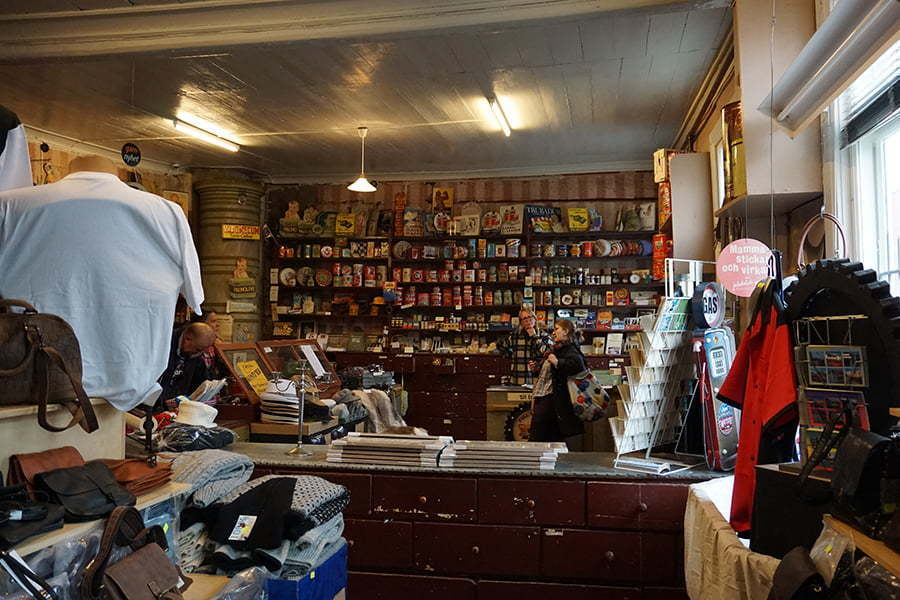 The Hermanson trading house was built in 1832 and it is one of the best remaining trade buildings in Northern Sweden. The main building with 12 storehouses forms a closed yard. Over the years the business has included luxurious Russian furs and dying of threads.
The shop has been in the same building since 1905 and was opened again with new owners in summer 2013. The furniture is in original shape including a massive shop counter.
The trading house is undergoing massive renovations and it is open only on special occasion or in advance booked guided tours. In the summer the shop is open when there are Swedish flags out at the door.
HM Hermanson sells products that have been part of the store's range for a long time, for example wallets, bags, gloves, belts and caps. You will also find t-shirts, sweaters, socks, woolen bags, souvenirs, jewelry, skirts and Kero products as well as 50's products.
---
Contact Email: infohmhermanson@gmail.com
Phone: +46 72 7402894
Address: Storgatan 74, 953 37 Haparanda, Ruotsi
H.M. Hermanson
Contact Email: infohmhermanson@gmail.com
Phone: +46 72 7402894
Address: Storgatan 74, 953 37 Haparanda, Ruotsi