The ice is melting and soon it's time for the launch! Innala tours is now opening the booking for this summer's trips out to Sandskär in the Haparanda National Park, Torne Furö and Hanhinkari.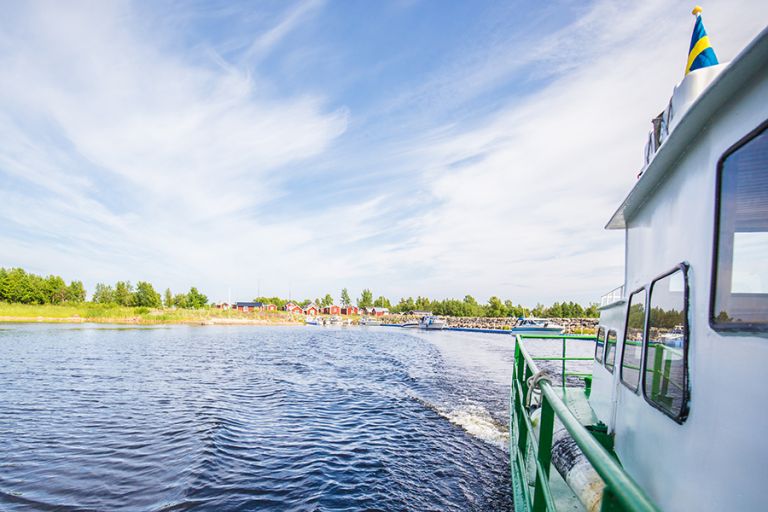 Summer island tours are open for booking
Join the Innala tours on a full day archipelago experience! This tour includes transport out to Sandskär, which is located 35 km out into the Bothnian Bay archipelago. Out there you will enjoy the fascinating island with its rich wildlife and fauna on your own. Read more and book here.
Join a tour to the beautiful island of Torne furö! Out on the island you can explore the island and its wildlife and fauna, or just relax at the amazing beaches. You also have the option to hop off/on at the island of Hanhinkari. You can choose between a morning or lunch tour. Read more and book here. Other departures can be booked by contacting Innala tours.
Spend the night on the island of Sandskär
Rent a cabin out on the island of Sandskär that is the main island of the National park Haparanda archipelago. The cabins has two bunk beds with four beds with quilts and pillows, bed sheets and linnens you need to bring with you. The cabins are also equipped with gas stove, gas refrigerator and a fire wood stove. Remember to clean out the cabins after your stay, uncleaned cabins will be charged fee of 1500 kr. Read more and book your stay on this beautiful island.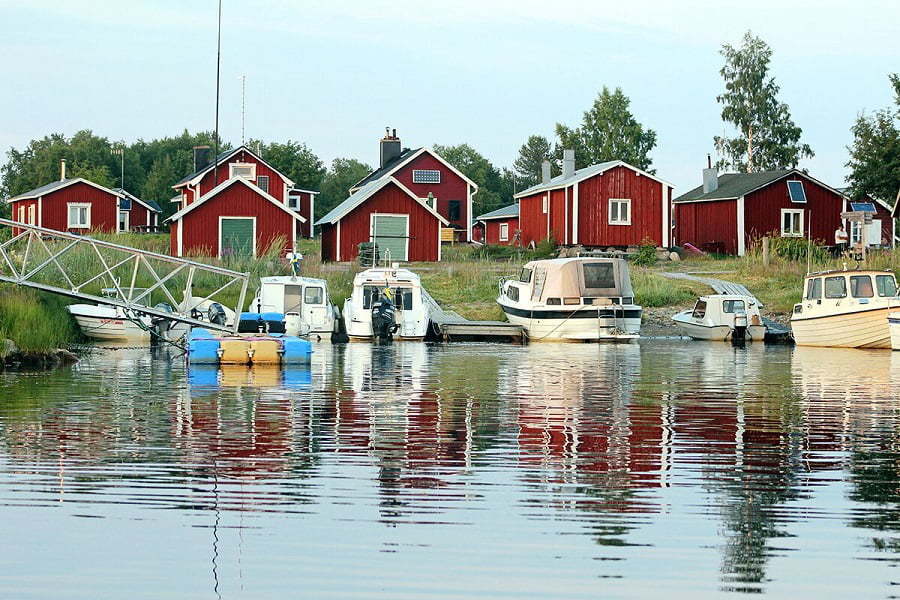 Taxi boats in HaparandaTornio
If you are not sure when you will be arriving to HaparandaTornio or are here during the summer and look for something nice to do for the day, you can also call the taxi boat in Finnish side of HaparandaTornio.
Contac family Ponkala in Puotikari: info@puotikari.fi or +358 40 5267484. Mr Pekka Aho will also be happy to take you to the archipelago by boat. Call +358 400296425 or email pekka.aho.pah@gmail.com.
If boating is not your thing, the archipelago can also be reached by car or bike. Seskarö island is located only a short drive from Haparanda. The island has wonderful beaches, you can paddle, bike and enjoy the beach life. Here you can also stay in cottages and surely rent a sauna. Check out more information from Seskarö havsbad.
Archipelago and other sea- and riverside attractions
There are many different kind of places to visit and enjoy your day by the sea or the mighty Torne river. Please have a look at the places to visit by the sea or river in HaparandaTornio on a map.